Our Expertise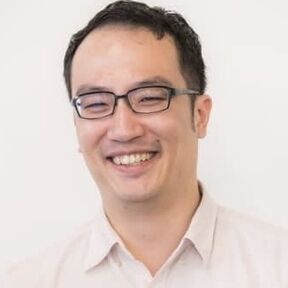 Dr. Daniel Loy,
Founder and Principal
With almost two decades of work experience in the education, innovation, and entrepreneurial ecosystem, Daniel has a strong foundation in designing, developing, and deploying strategies and programmes that support free choice, and continuing education, with focused outcomes on innovation and creativity.
A prolific speaker and workshop host, Daniel has spoken and delivered programmes not only in Malaysia, but also in Singapore, Thailand, Japan, South Korea, Indonesia, China, and New Zealand. Topics and areas covered include assessing learning in free choice spaces, innovative learning models, social innovation, social entrepreneurship, STEM education, and the maker movement.
Prior roles helmed include:
- Vice President of Social Innovation for the National Innovation Agency of Malaysia
- Director of the Centre of Learning and Innovation for Petrosains
- Director of Strategic Planning for Petrosains
- Academic Head for the Faculty of Creative Arts & Design, of SEGi College Subang Jaya
Daniel also has past and present roles as:
- Vice President of the Asia Pacific Network of Science and Technology Centres
- Industry Advisory Panel member for the School of Business and School of Educational Studies at Taylor's University
- Industry Advisory Board member for the School of Business of Monash University Malaysia
- Mentor for the Global Accelerator Programme conducted by the Malaysian Global Innovation and Creativity Centre
Daniel has a PhD in Free Choice Education from Universiti Sains Malaysia. Other than managing Danjumbuck Designs, he is also currently:
-

Adjunct Entrepreneurship and Innovation Associate (Practice) with the School of Business at Monash University Malaysia
-
Associate Director of Innovation & Capability Development with PurpoSE Malaysia
His full Linkedin profile is accessible here:
https://www.linkedin.com/in/danielloy/